If transitioning to an old age didn't already come with a baggage of new conditions, your body's changes showcase how sensitive the body can actually be, when it loses the speedy regenerative qualities it had when it was young. Rather than fretting about this transition, let's resort to nature to see the natural ways to cover grey hair. 
We will share three easy, effective and affordable DIYs for covering and treating grey hair. Greying hair require attention not only externally, but also from within. 
Yes, it is possible to cover grey hair naturally. Not only is it cost-effective and easier to manage, but these natural hair dyes also come with a plethora of advantages - 
Advantages of Natural Ways to Cover Grey Hair 
Safe Alternative : 
Natural hair dyes made from ingredients such as henna, indigo, and herbs are generally considered to be safer than chemical dyes, as they do not contain harsh chemicals that can damage the hair or irritate the scalp.
Natural Looking :
Natural hair dyes can provide a more natural-looking colour. Because chemical dyes are permanent hair dyes, thus, when the roots grow out, they can create an artificial look on the head. 
Henna is a semi-permanent natural hair colour, so it fades away with time, without looking unnatural.
Ammonia Free: 
Free of chemicals, when it comes to natural ways to cover grey hair, these concoctions do not contain ammonia, thus they do not have a harsh, bleaching effect on your hair strands. 
Among the natural ways to cover grey hair, you would see people employing all kinds of fruits and seeds to make a natural hair dye, but none of them would have an addition of ammonia in them. 
Ammonia is bad for hair because it is a strong alkali that can cause damage to the hair's cuticle, the outer layer of the hair that protects the inner structure. 
When the cuticle is damaged, the hair can become dry, brittle, and prone to breakage. Ammonia can also cause irritation to the scalp, which can lead to itching and flaking.
Also, if you have sensitive skin or scalp, it's best to avoid hair dyes that contain ammonia or to do a patch test before applying it to your entire head.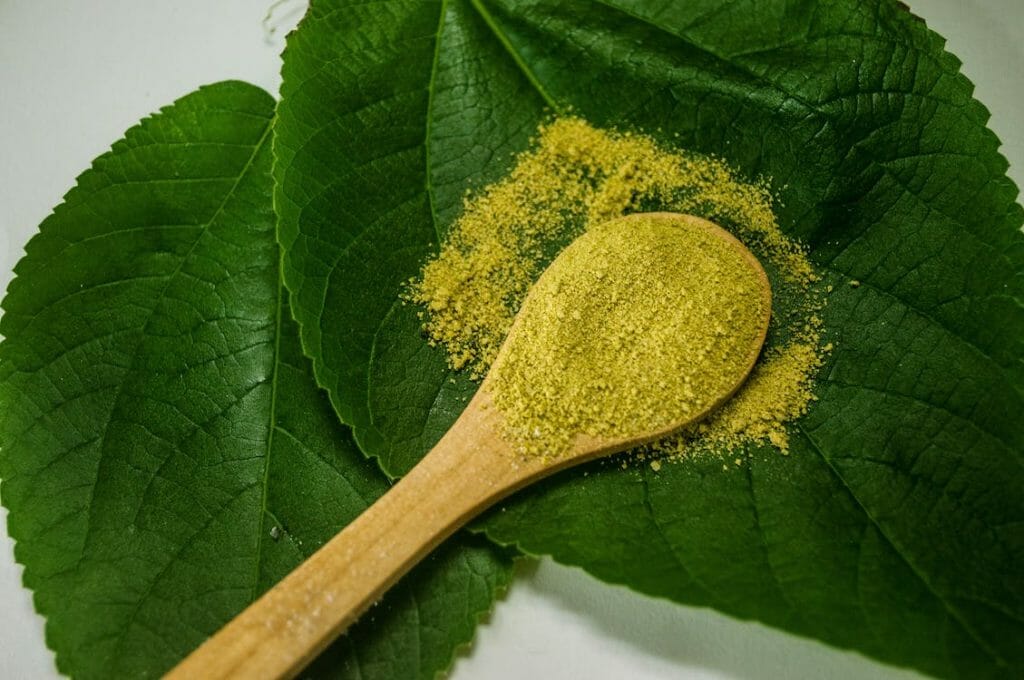 Deeply Conditions:
Some natural hair dyes, such as henna, can actually condition the hair, leaving it feeling soft and smooth.
Henna can help to moisturize the hair and scalp, which can help to reduce dryness, breakage, and frizz.
Henna has a natural ability to coat the hair shaft, which can help to protect the hair from damage and provide a barrier against environmental factors.
Natural Ways to cover grey hair 
HENNA + AMLA + KALONJI NATURAL HAIR DYE DIY 
Why Try It? This DIY helps to deposit pigment in the hair with longevity, manage deep conditioning, as well as nourish hair follicles. 
Antioxidant-rich with deep conditioning properties, this DIY sustains the natural colour of the hair. '
Unlike Henna, Amla gradually deposits pigment in the hair strands which enhances the efficacy of a normal henna dye. 
Kalonji (nigella) is known to suppress inflammation in the scalp, which will bring down the microbial activity in the scalp. 
Kalonji is widely used in natural ways to cover grey hair because it is also effective in reversing premature greying of hair
Coffee acts like a natural DHT resistant and has shown to be effective in treating male pattern hair loss. It has been shown to increase the size of the hair follicle while treating thinning hair.
How to Make It? 
What You'll Need 
1 Small Bowl. 
Amla powder 
Kalonji Powder
Coffee Powder 
Water 


Preparation
Get a bowl and add Henna powder according to your hair length and desired darkness.
You do not have to worry about the ratios at all, just take the amount of henna powder that you usually use for hair darkening. 
Add 2 tablespoons Amla Powder. 
Next, add 2 tablespoons of kalonji powder.
Mix all of these together. 
For a liquid medium, we will boil three tablespoons of coffee powder in water. 
Add this water to the dry ingredients and mix all of this into the paste, and let it set into a paste. 
Set it overnight if you can, else 2-3 hours of setting time is enough for the dyes to get activated. 


How To Apply - 
Part your hair in manageable sections. 
From each section, start applying the paste to your roots. 
Extend the paste's application to your hair strands from there. 
Your goal is to start from the middle so that all hair is clustered into a manageable bun. 
Tie your hair in a bun and cover it with a shower cap to prevent staining. 
Keep it for 3-5 hours maximum, and then wash it off.


Aftercare 
Avoid shampooing the hair when you wash off the dye. 
This will cause the hair dye to lose coating on the hair and decrease its efficacy. 
It is recommended to oil the hair after washing your hair with water so that the henna penetrates even deeper into the hair cuticle. We recommend sealing all the goodness in with Satthwa Kalika Hair Oil.
Then, the following day, you can wash off the hair with shampoo.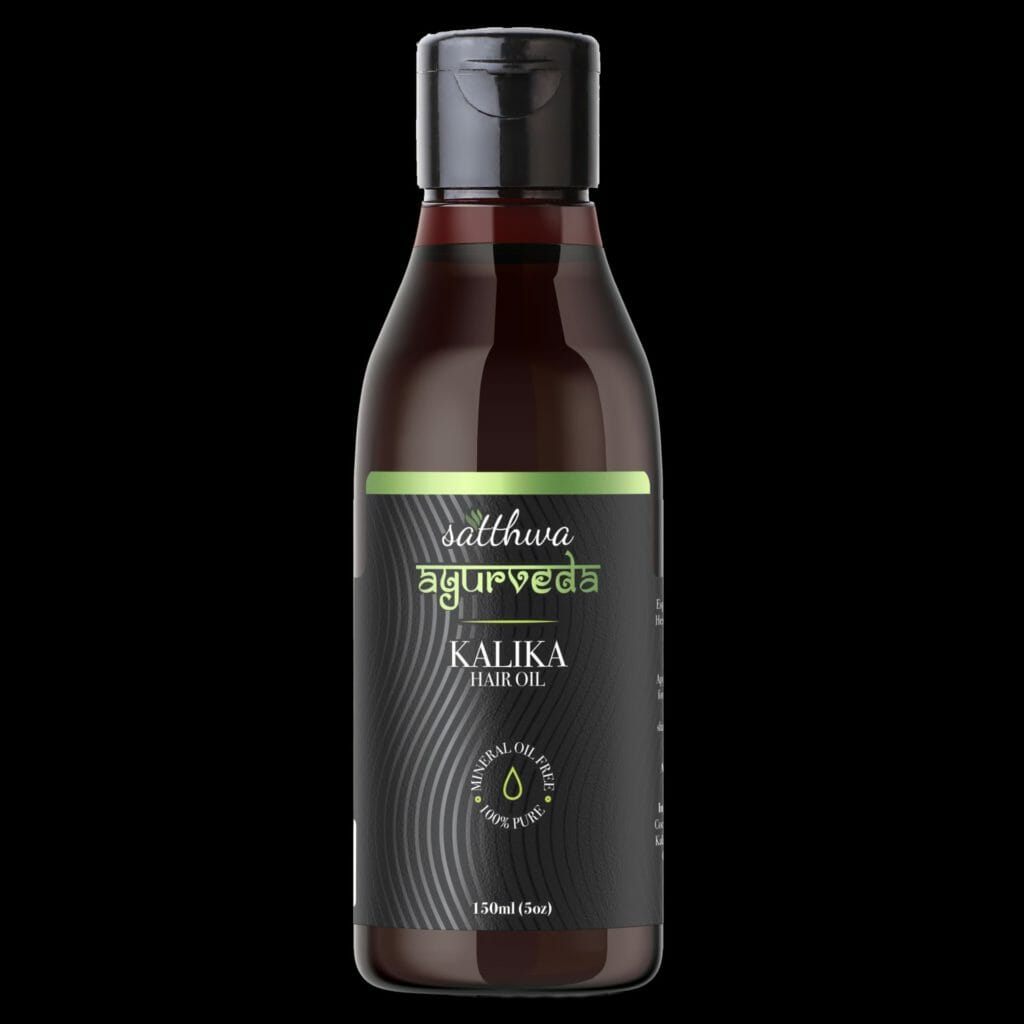 For reference, you can check out this Youtube video from our youtube channel to see how hair greying can be concealed with this natural hair dye.